Under the Interpol, the International Criminal Police Organization, police from 194 countries are searching for 'Jhansirani Laxmibai'. This quest has been going on since 2004, but no country has been successful so far. This information is present in police stations of all these countries.
Apart from Jhansirani Laxmibai, 27 Punjab residents are also being searched by Interpol. Interpol has issued a yellow notice to search for 47 such people. The information of all these people has been given to the local police through CBI. They are also being searched in all the states and union territories.
Interpol's list of yellow notices includes missing, abducted people, minors, and mentally challenged people. This information is shared with Interpol when the local police are not able to locate them. Since the information of these people is sent by Interpol to 194 member nations, the police there start searching for these people here.
If they succeed, they inform the CBI, which acts as a nodal agency for Interpol. The CBI has been entrusted with the responsibility of coordinating the investigation work of the Interpol member nations. With the help of yellow notice, the chances of missing persons are increased. The reason is that copies of the Yellow Notice are provided to the administration of international airports. Their record also remains in CCTV and other surveillance equipment there.
The first name in Interpol's list of yellow notices is Mausam Begum, who went missing from West Bengal in 2006. The descent after them is the name of the moon. When this girl went missing in 2014, she was four years old. Gulab Das has been missing since 2004, he hails from Punjab. Apart from these, Tejas Gaba has been missing since 2008 in Haryana, Panipat. At that time, he was only eight years old.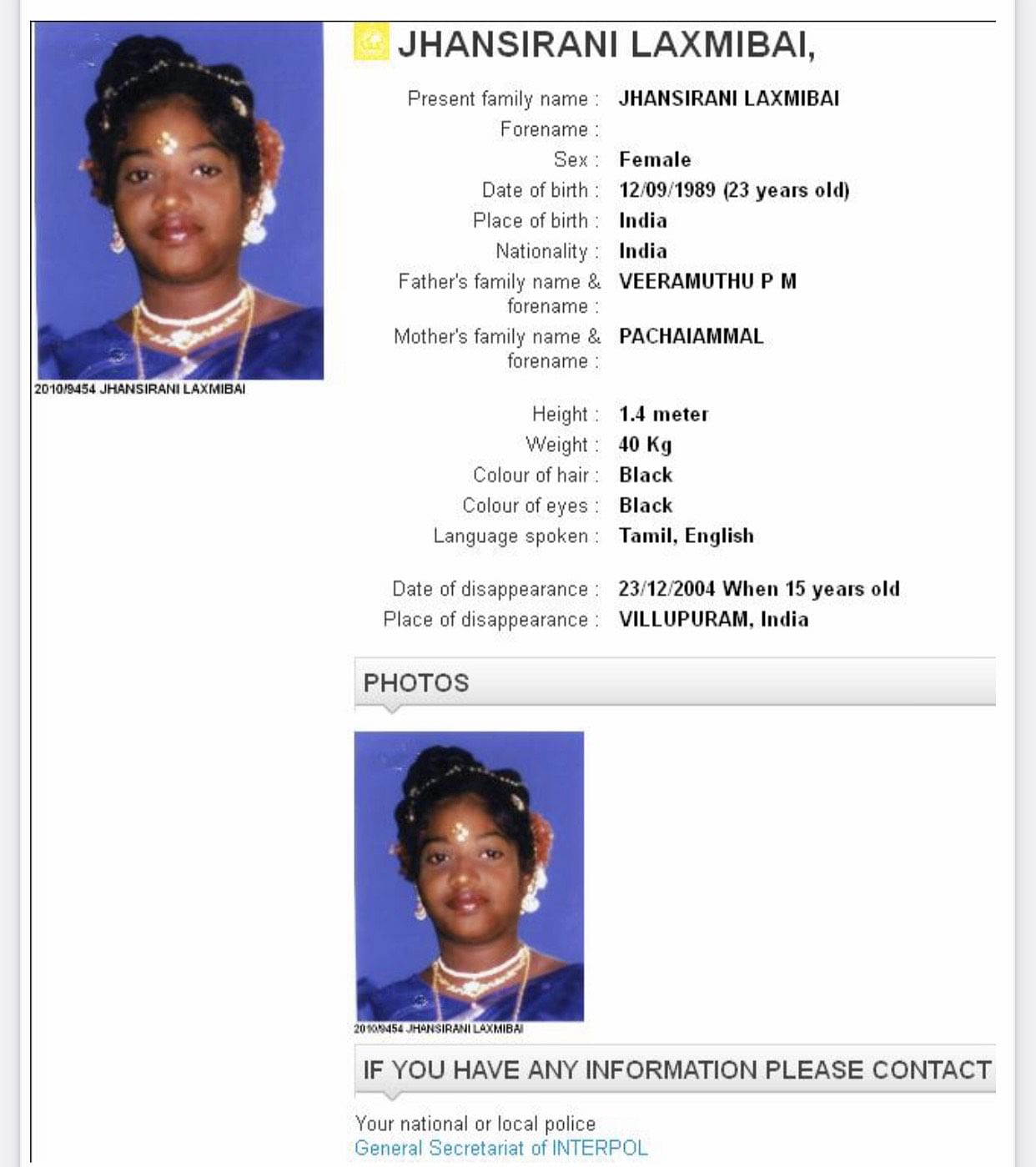 The name of 'Jhansirani Laxmibai' which disappeared from Villupuram is also included in this list. She went missing in 2004. At that time, he was 15 years old. So far, the police of any country have not been able to locate Jhansirani Laxmibai. Along with them, 27 people from Punjab are also included in the yellow list. The names of Harminder Singh, Balwinder Singh, Joga Singh, Lakhwinder Singh, and Surendra Singh, etc. have also been written in the list of missing people. There are a total of 47 people on Interpol's list to be searched. 27 of them are from Punjab.