Rihanna asked questions about the farmer movement, Kangana Ranaut said- We are not stupid like you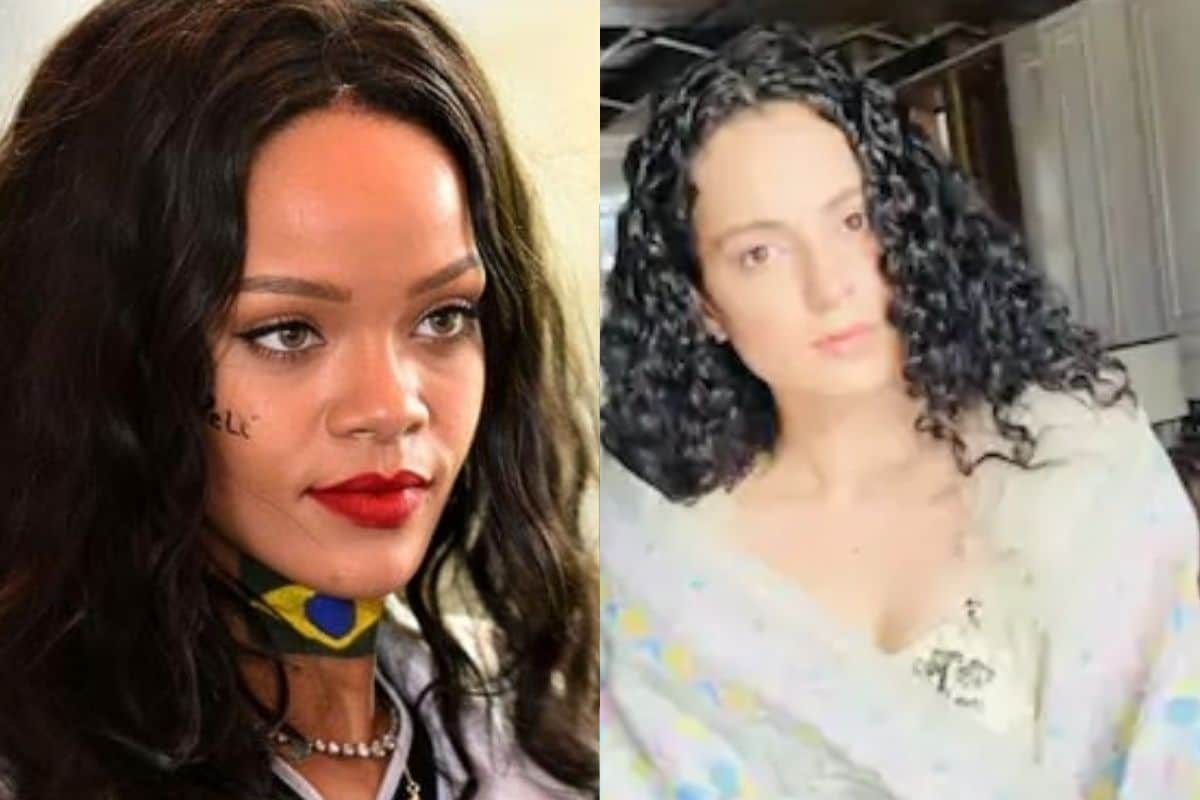 When pop singer Rihanna tweeted in support of the farmer, the question was answered by 'Panga Queen' Kangana Ranaut.
Mumbai. More than 2 months have passed since the peasant movement. There is no talk between the farmer and the central government about the agricultural law. The farmers are adamant about their demand and are not taking the name of moving away from the borders of Delhi. What happened on the Red Fort on 26 January changed the direction of this movement, but the government is not ready to step back. At the same time, the farmers say that they will continue to take their rights. Bollywood celebs have also given their reaction regarding the farmers' movement. Many celebrities including Himanshi Khurana, Sonu Sood, Diljit Dosanjh, Swara Bhaskar have been supporting this movement. At the same time, Kangana Ranaut on the other hand is seen flaming these celebs. Recently, pop singer Rihanna, while tweeting in support of the farmer, asked the question, 'Panga Queen' replied to him.
Pop singer Rihanna has shared the news on Twitter, referring to the internet service affected by the peasant movement. The article describes how Internet service has been stopped in many districts of Haryana due to the farmers' agitation. When Rihanna came to know about the movement of farmers in India, she too could not keep quiet. Rihanna shared the news and wrote in the caption – Why are we not talking about this?
Kangana was shocked to see Rihanna's tweet and retweeted the tweet and said- 'No one is talking about it because they are not farmers but terrorists who are trying to divide India. So that countries like China take over our nation and form a Chinese colony like the USA. You sit calm idiot. We are not idiots like you who sell your country '.
The tweets of both of them became quite viral on social media. Fans of both also started giving their respective feedback on this matter. This is not the first time Kangana has surrounded anyone in this way for the peasant movement. She has also heard celebs supporting the farmer movement on social media.