This Fruit Is A Panacea For Stomach And Joint Pain, It Has Many Other Benefits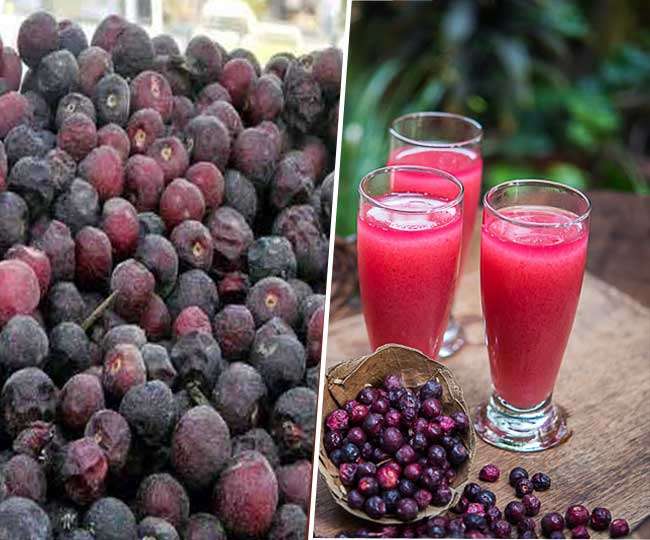 There are some fruits that are believed to have medicinal properties. Falsa is a similar fruit. Found in abundance in the forests of Central India, this fruit is of small plum shape and is sour-sweet in taste. Vitamin-C is found in abundance in it. Apart from this, magnesium, potassium, sodium, phosphorus, calcium, protein, carbohydrate, and iron are also found in this fruit, due to which it is also called a treasure of health. Phalsa is considered a panacea for stomach pain and joint pain. There are many other benefits of its use. Let's know about those benefits …
Falsa fruit is useful in treating anemia
Plenty of iron is found in this fruit. Its adequate intake can help in treating anemia. People with cold, cough, and sore throat are also advised to take Phalsa.
Relieves stomach pain
Phalsa fruit is rich in fiber. Therefore, its intake can help in relieving stomach pain. Regularly consuming Phalsa juice can prevent the risks of stomach ache.
It is also beneficial in joint pain
Falsa fruit is useful in reducing joint pain and inflammation. Consuming this fruit helps in the treatment of arthritis. Therefore, if you want to get relief from joint pain, then you can use this fruit as an alternative.
Makes bones strong too
Calcium is also found in plenty in this fruit. Therefore, it is very beneficial in strengthening bones. Its intake helps to keep bones healthy and at the same time, it also increases bone density.
Note: This advice is given only to provide you with general information. Before taking anything you must consult your doctor or specialist.