Dehradun's Asan Conservation Joins The International Wetland Site
The Ramsar Convention has declared the Asan Conservation Reserve at Vikasnagar in Dehradun district a site of international importance. Also, the number of Ramsar sites in the country has reached 38. Which is the highest in South Asia. Asan Conservation Reserve has become the first Ramsar site of the state with the declaration of a site of international importance.
This information has been shared by tweeting by the Ministry of Environment and Forest. Forest department officials for a long time were trying to incorporate the Asan Conservation Reserve into the Ramsar site, which has now been successful.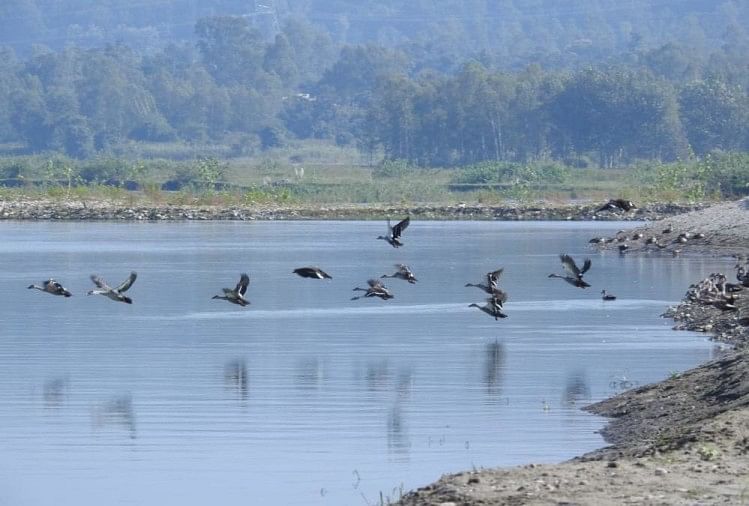 Deepchand Arya, Forest Divisional Officer of Chakrata Forest Division, described this achievement as the result of the cooperation of local people including departmental officers and employees. Expressing happiness over this achievement, the First Deputy Chief of Kalsi block, Bhim Singh Chauhan said that this will give a boost to tourism in the area.
The Asan Lake and its surrounding area, located about 15 km from the Vikasnagar tehsil headquarters, was declared the Asan Conservation Reserve in the year 2005. It is the country's first conservation reserve. Spread over an area of ​​444.40 hectares, every year more than 54 exotic species of birds visit the reserve.
The process of arrival of these birds begins in October. Their number is at its highest level by mid-December. The lake is the habitat of these birds till March. Birds migrate from areas such as China, Russia, and Central Asia to the lake.
What is Ramsar's Convention?
The Ramsar Convention is a world-class effort to conserve moist land. Due to increasing urbanization and industrialization, lakes have been damaged in many ways around the world. In 1971, the United Nations convened an international convention in Ramsar, Iran. It was resolved by all the nations of the world to preserve and relate the wetland areas among all the nations at the international level.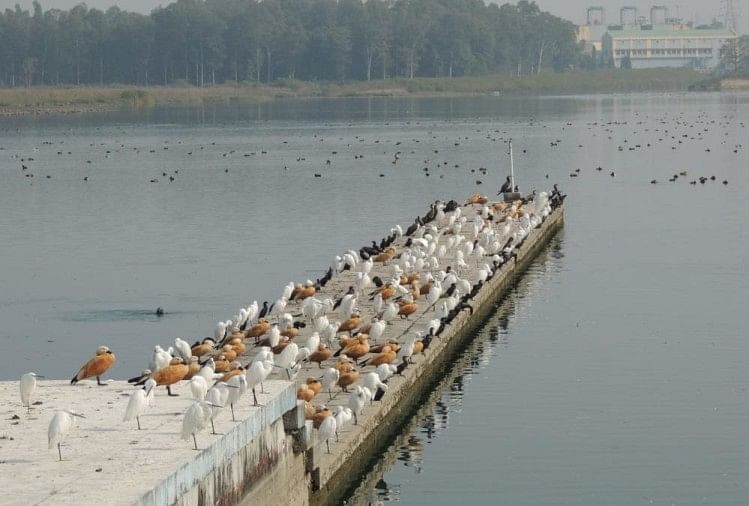 These are the Ramsar (Wetland) sites of India
Kolleru Lake (Andhra Pradesh), Deep Beel (Assam), Nalasarovar Bird Sanctuary (Gujarat), Chandertal Wetland (Himachal Pradesh), Pong Dam Lake (Himachal Pradesh), Renuka Wetland (Himachal Pradesh), Hokera Wetland (Jammu & Kashmir), Surinsar-Mansar Lakes (Jammu and Kashmir), Tso-Moriri (Ladakh), Wular Lake (Jammu and Kashmir), Ashtamudi Wetland (Kerala), Sasthamkotta Lake (Kerala), Vembanad-Kol Wetland (Kerala), Bhoj Wetland Bhopal, ( Madhya Pradesh), Loktak Lake (Manipur), Bhitarkanika Mangrove (Odisha), Chilka Lake (Odisha), Harike Lake (Punjab), Kanjali Lake (Punjab), Ropar (Punjab), Sambhar Lake (Rajasthan), Keoladeo National Park (Rajasthan) ), Point Calimere Wildlife and Bird Sanctuary (Tamil Nadu), Rudrasagar Lake (Tripura), Upper Ganges River, Braj Ghat to Narora stretch (Uttar Pradesh), East Calcutta Wetlands (West Bengal), Sundar Forest Delta (West Bengal), Asan Conservation Reserve Dehradun (Uttarakhand)